LGS Prefab House / Prefabricated House/ Villa House
LGS residential system uses high-strength cold-formed thin-walled section steels to form wall load-bearing system, suitable for low-storey or multi-storey residences and commercial building, its wallboards and floors adopt new light weight and high strength building materials with good thermal insulation and fireproof performance, and all building fittings are standardized and normalized. Cold-formed thin-walled section steels adopted in structure load-bearing system of the house system have small sectional dimensions and light self-weight, which not only increases usable floor area, but greatly reduces foundation building cost. All building materials adopted in the LGS residential system are environment-friendly products, in which the health of residents is fully considered, in addition, recycling of natural resources is considered in the recyclable structural system.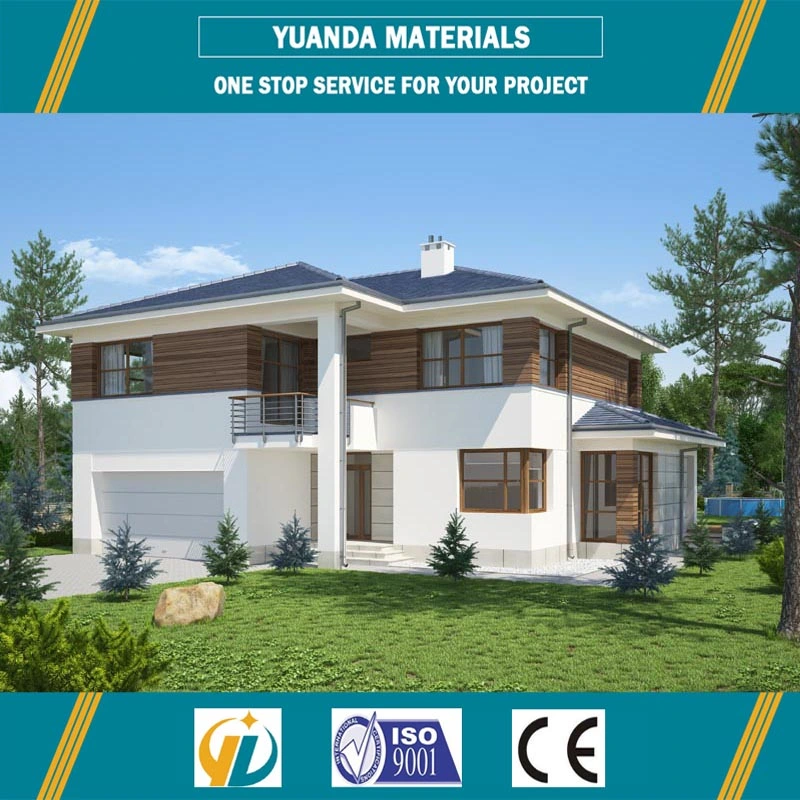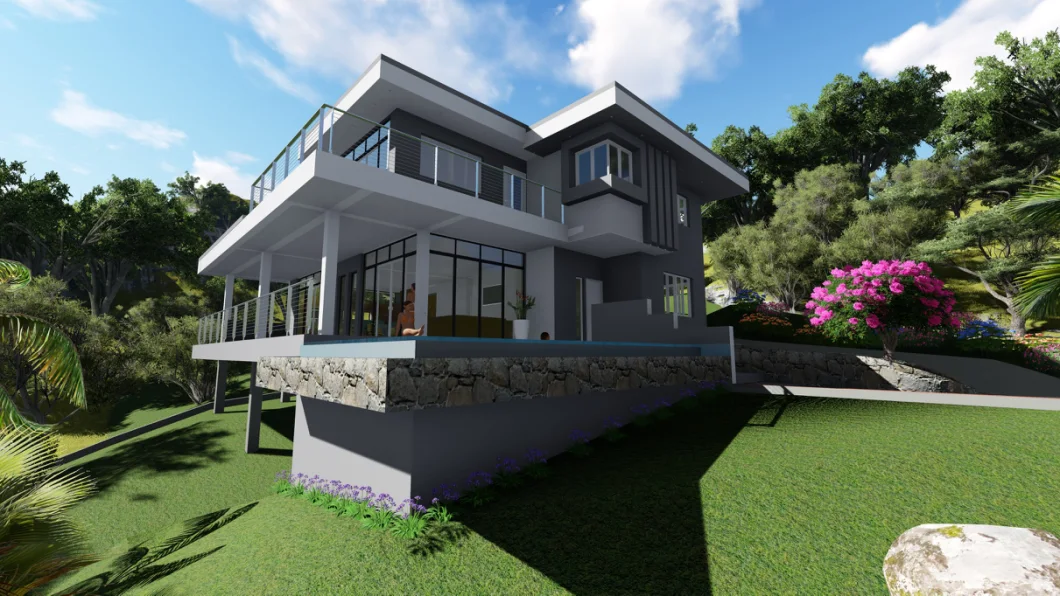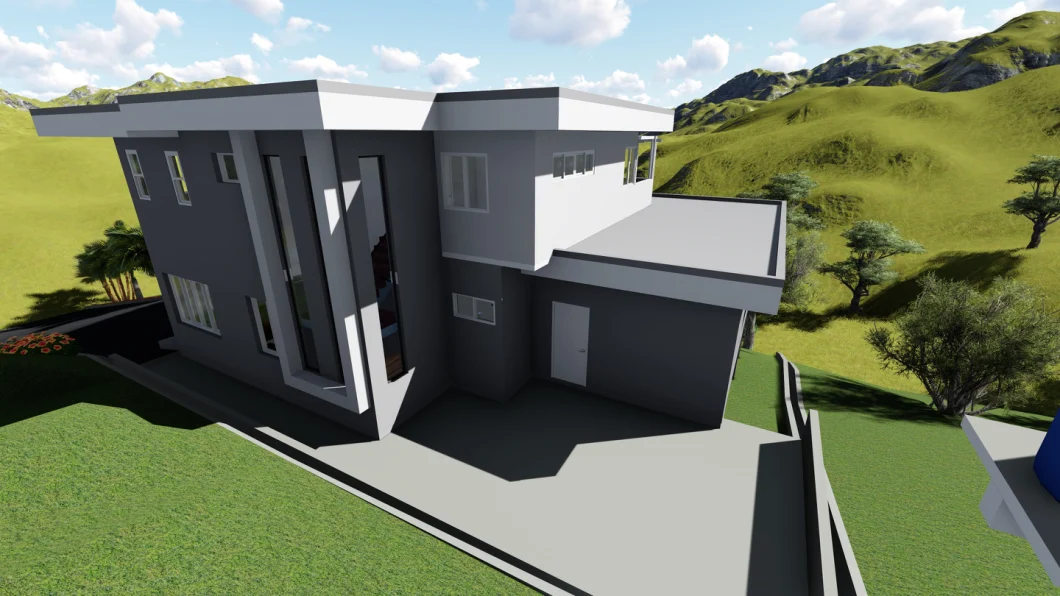 Advantages of LGS Prefab House
| | |
| --- | --- |
| Eco-friendly | Environmentally friendly construct process and materials, 70% recycle materials |
| Anti-seismic,wind resistant and durable | 70 years structure guarantee, anti-seismic performance for up to grade 9 seismic events,and resistance to grade 12 typhoons |
| Superior thermal and heat insulation | Premium insulation material used to form an insulation layer |
| Good sound insulation | Wall sound insulation:45db or higher (four-star hotel standard);floor sound insulation:65db or less (five-star hotel standard) |
| Superior air humidity regulation | AAC panels are adopted to make the walls breathe,high strength |
| Short construction period | Fast construction reduces our construction period by 50% compared with traditional construction methods |
| Light weight,low foundation cost,increased usable area | With the enclosure wall thickness ranging from 14cm to 20cm,the usable floor area is 10% more than that of concrete structure buildings |
| Good compatibility of integrated buliding material | Advanced solar energy system;Central vacuum system preventing pollution during dust suction;Household-based central air conditioning;Anti-theft system,video intercom system. |
Company Information:
YUANDA GROUP
with 2 companies:
Yuanda House (Qingdao)Co.,Ltd:
We provide service for design,manufacture, and installation technical support of prefab house.With great experience we can provide you professional advices on your project.
Shandong Yuanda Innovative Materials Co., Ltd
is professional manufacturer in innovative construction materials of panels and steel structure buildings in Shandong. We have been manufacturing ALC panels for more than 10 years.
1. Professional Manufacturer of ALC/AAC (Autoclaved Lightweight/Aerated Concrete) panels and blocks with German production techniques.
2. R&D,designing, fabricating, and installation of integrated light steel houses. (LGS and RCB)
Contact us: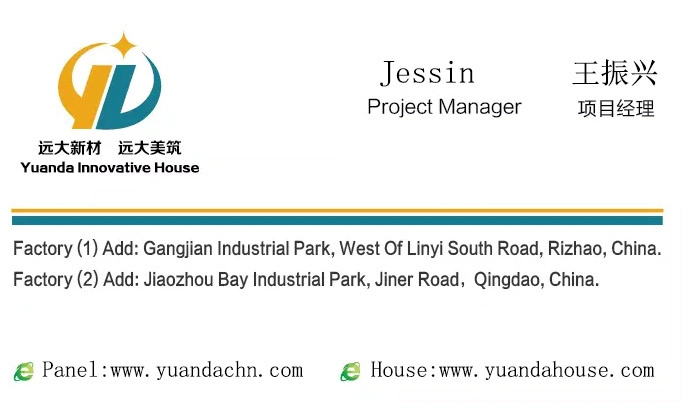 Any question feel free to contact us and welcome to inquiry the price!Call me please!