We are the manufacturer of different kinds of spray booth for 20 years , according to customers requirements , we can design the best solution for you , and show you the 3D drawing , then you can know more claerly about the conbinetion spray booth /preparation bay you need .
Specifications
Model: CP-150505
Any Size Requirements Can Be Met.
Applied for large truck spraying
The design drawing: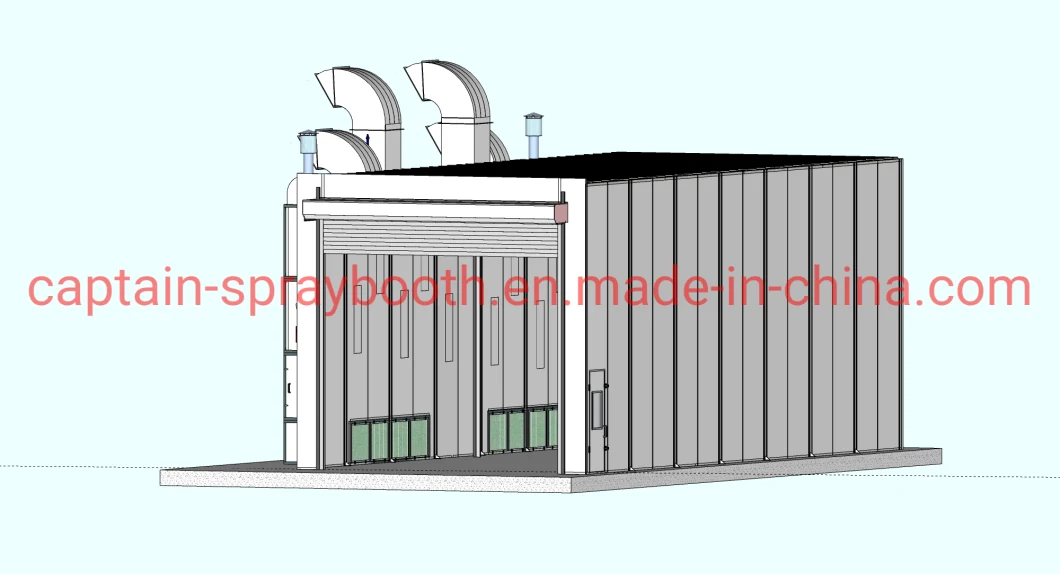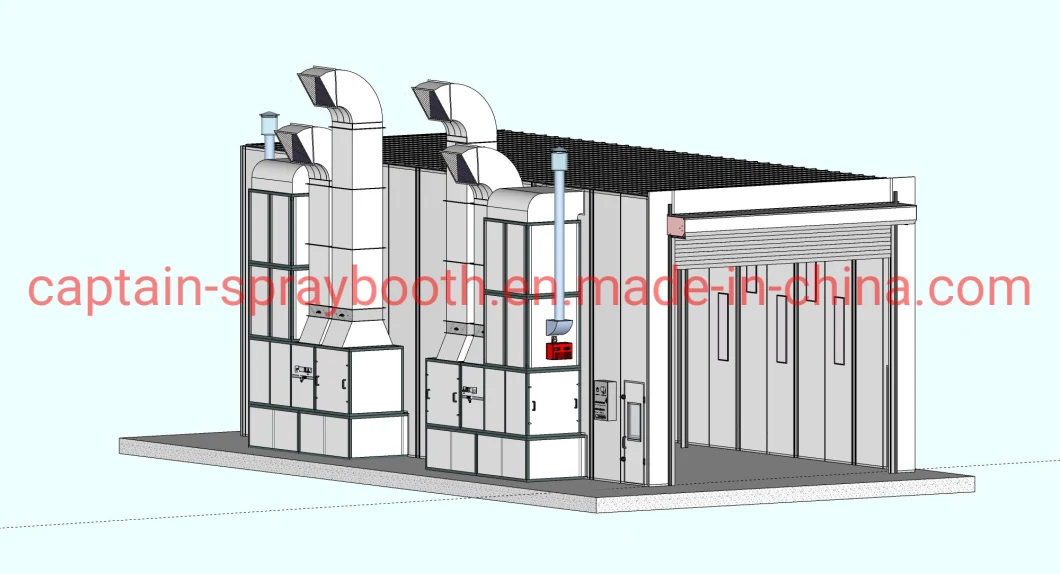 CP-200505

Outside Size(mm):

15150×6900×5600mm(LxWxH)

Inside Size(mm):

15000×5000×5000 mm(L×W×H)

Front Door(mm):

4000×4800mm(WxH), 1 Unit,4 folded, galvanized steel cover frame, with polystyrene(EPS) inside

Service Door(mm):

2 units, 800×2000 mm (WXH), There are two sets of pressure lock which will automatically open
when the pressure inside is over the limit.

Total Power:

88.5KW

Cabin System

Wallboard

Double construction with insulations EPS, thickness 75mm, 0.5mm steel thickness,
width: 950mm, tongue and groove interlock structure,
with Polystyrene(EPS) insulation inside.
Profiled bar beams in the roof to strengthen the room body.

Basement

No basement , air exhausting from wall panel

Inlet Fan(Belt)

Capacity: 28000m³/h each

Outlet Fan(Belt)

Capacity: 28000m³/h each

Power: 7.5kw turbo fan

Power: 7.5 kw turbo fan

Quantity:2 sets

Quantity: 2 sets

Purification System

G3 grade, Air Inlet pre filter, EU5/F5 high efficiency filter (ceiling filter),
G3 grade glass fiber floor filter, exhaust active carbon filter.

Heating System

Italy Riello RG5S diesel burner, 260000Kcal/h, 2 sets

Heating exchanger, stainless steel

max temp: 80 degree centigrade, heating time: 8-10 min(from 20 to 60)by Drying Phase

Lighting System

Ceiling Light: 16 Units, each 4×36W, with electronic ballasts;
Side Light: 20 Units, each 2×36W, with electronic ballasts

Controlling System

Spraying, heat spraying, baking, time setting, lighting switch, failure indicator,
thermostat, power supply switch, emergency stop, ampere meter, voltmeter,
hour meter, temperature limit controller.

Environmental System

G3 grade glass fiber floor filter, exhaust active carbon filter.



Inside view: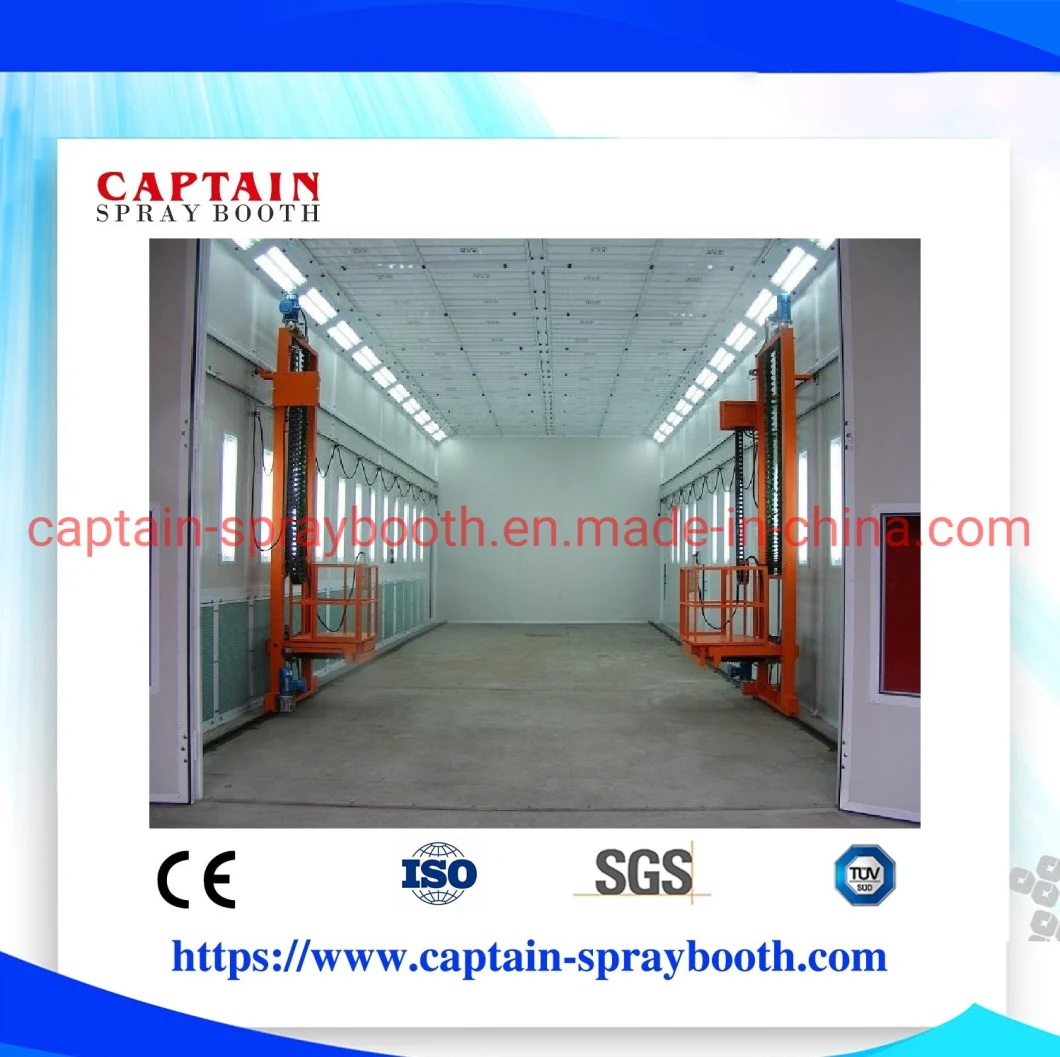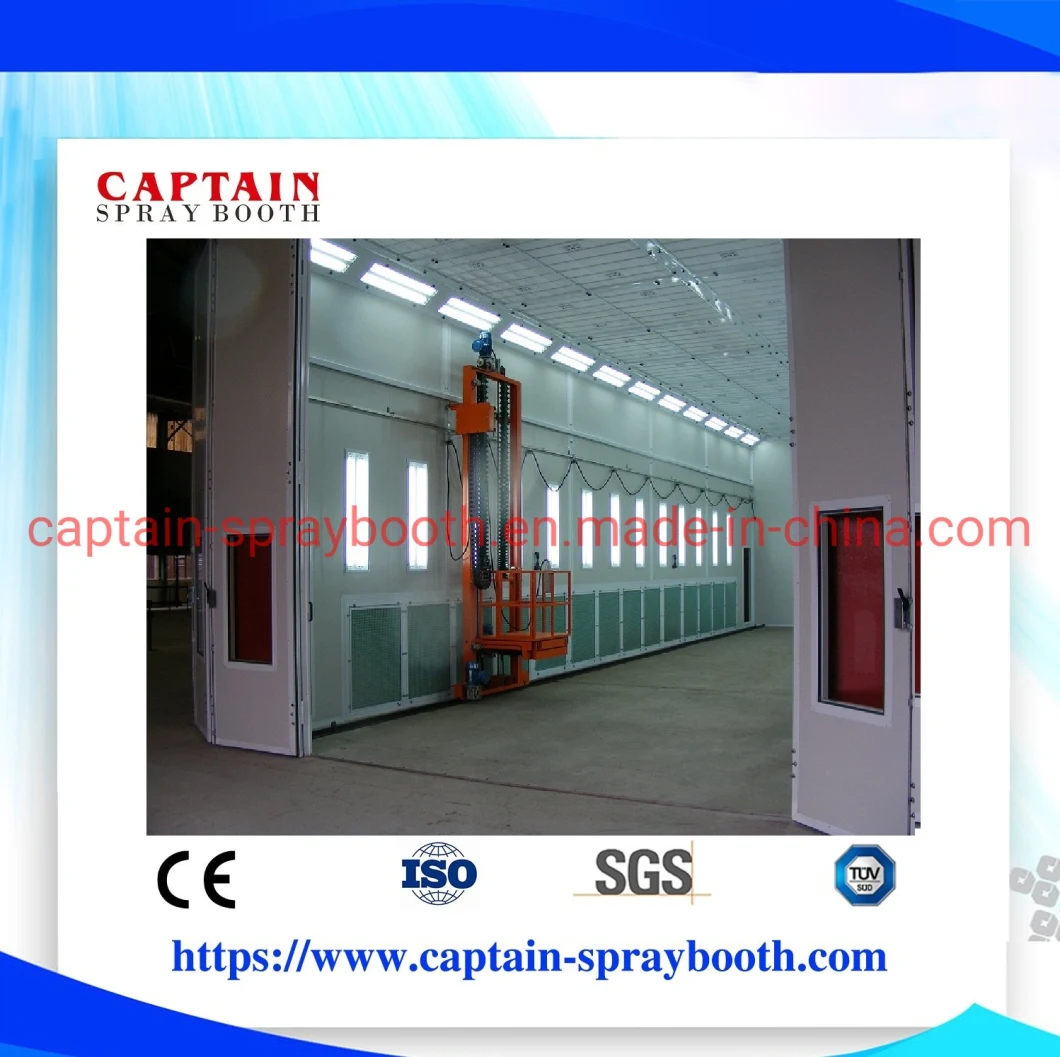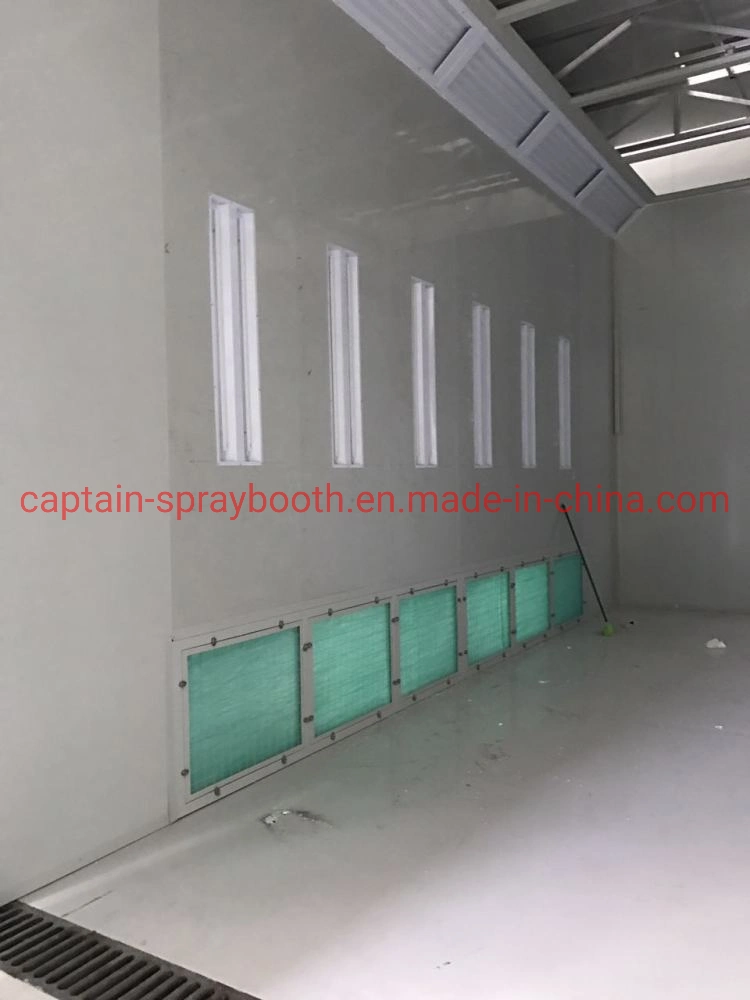 Control box: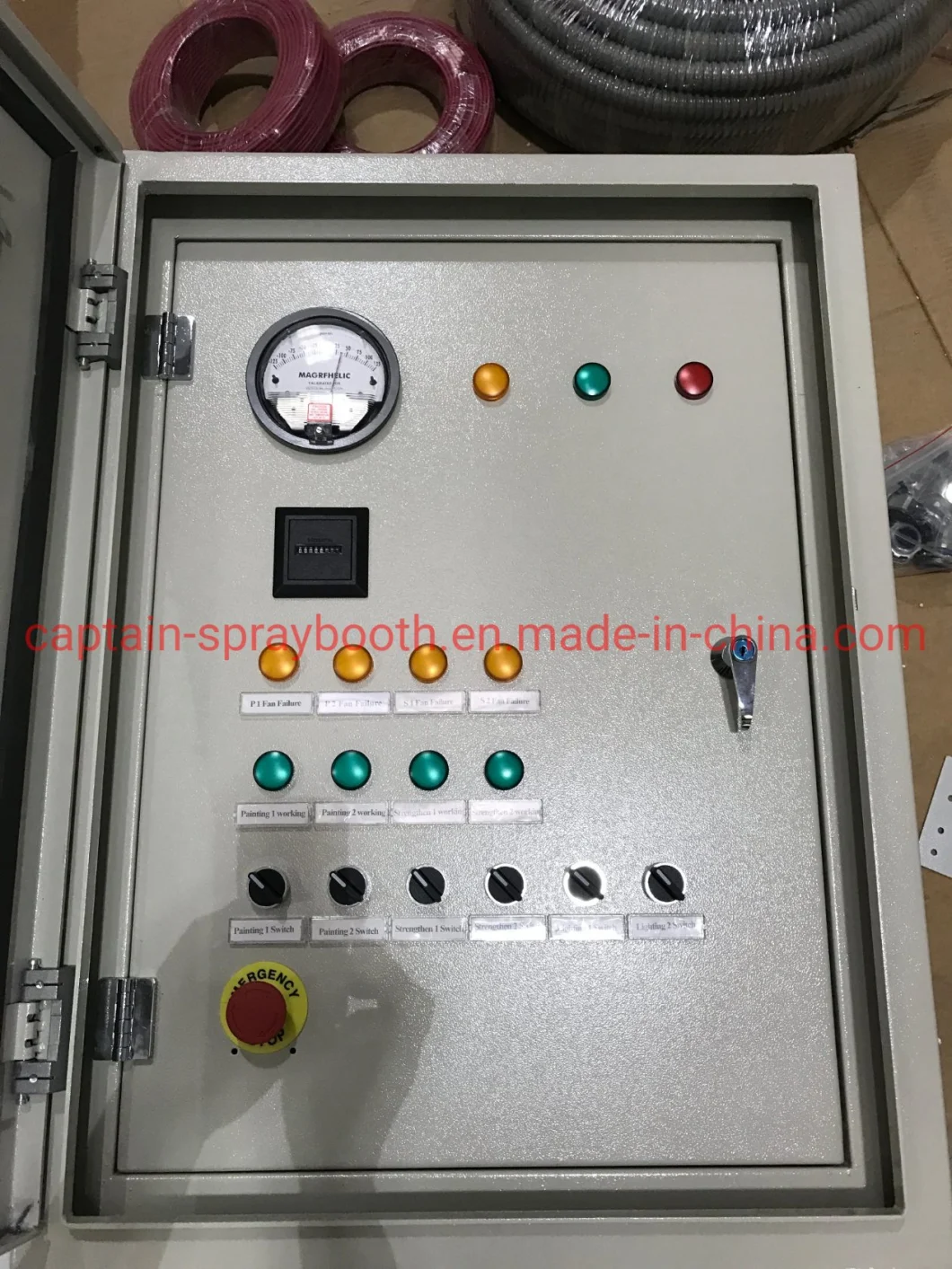 Materials: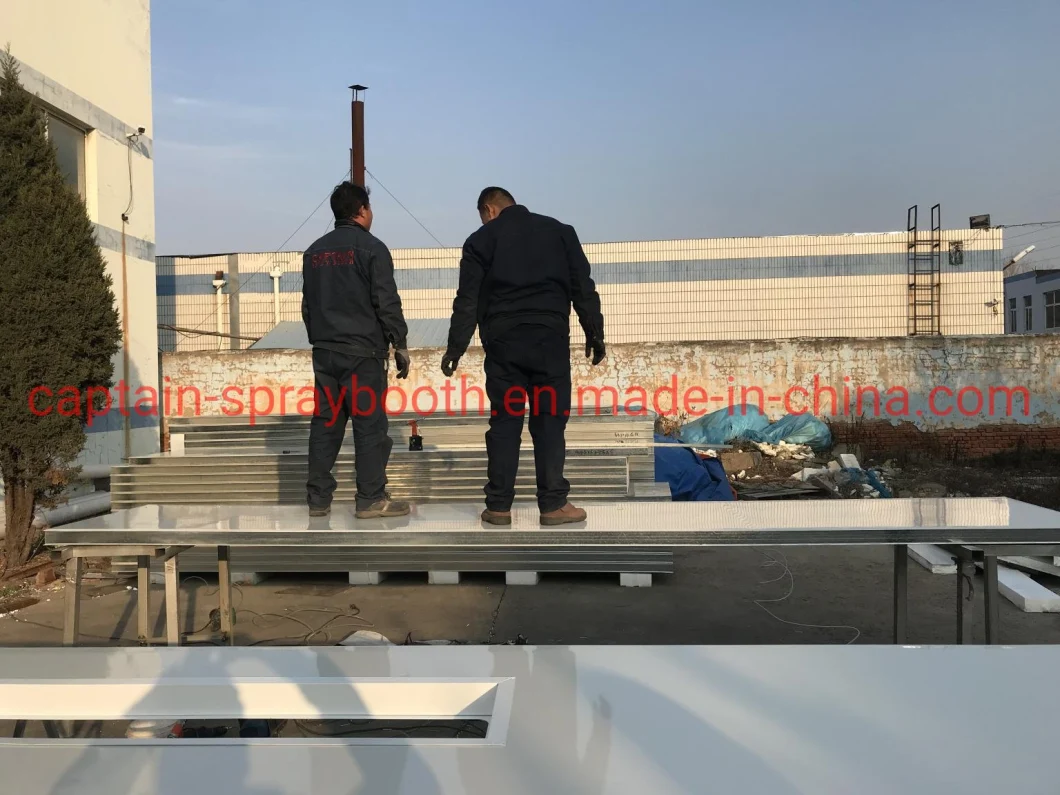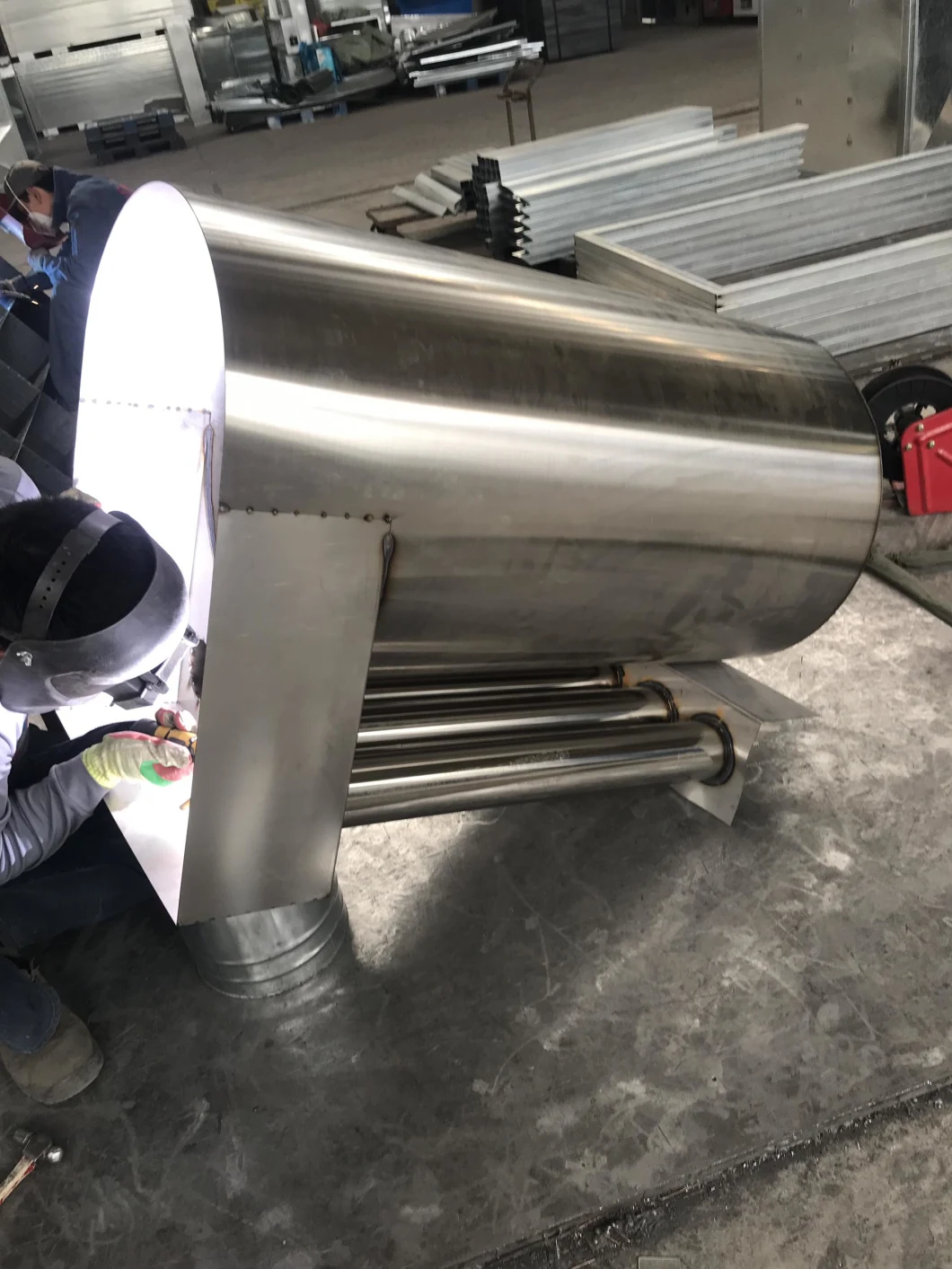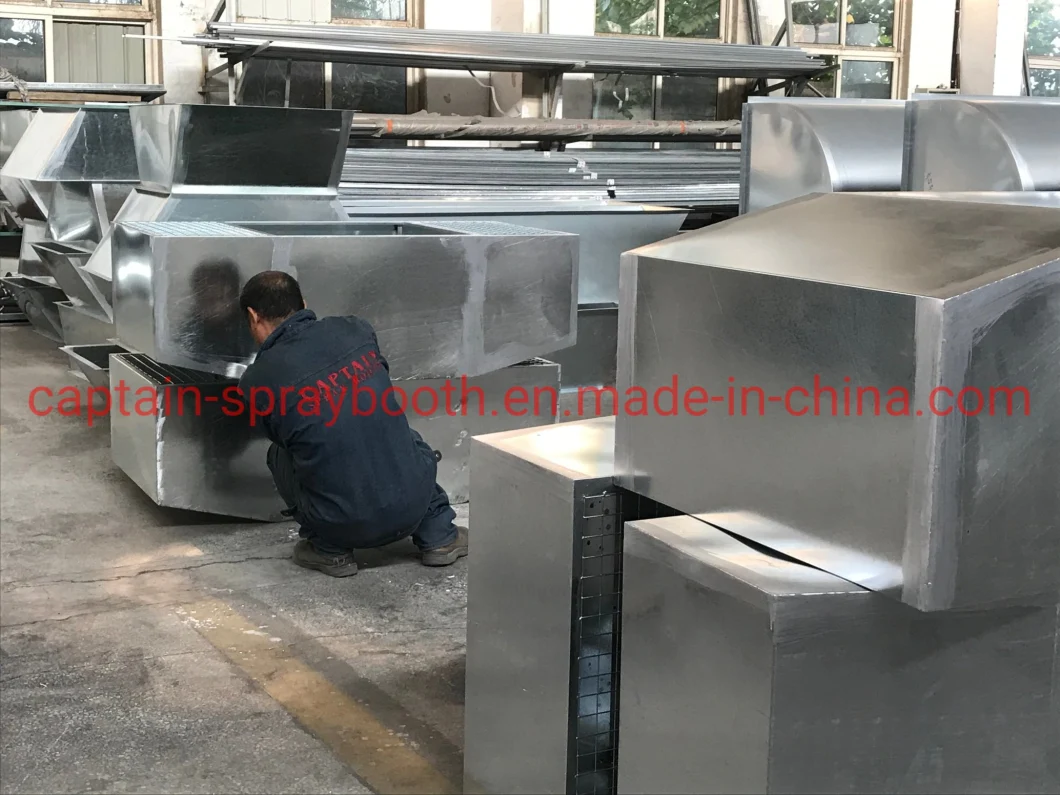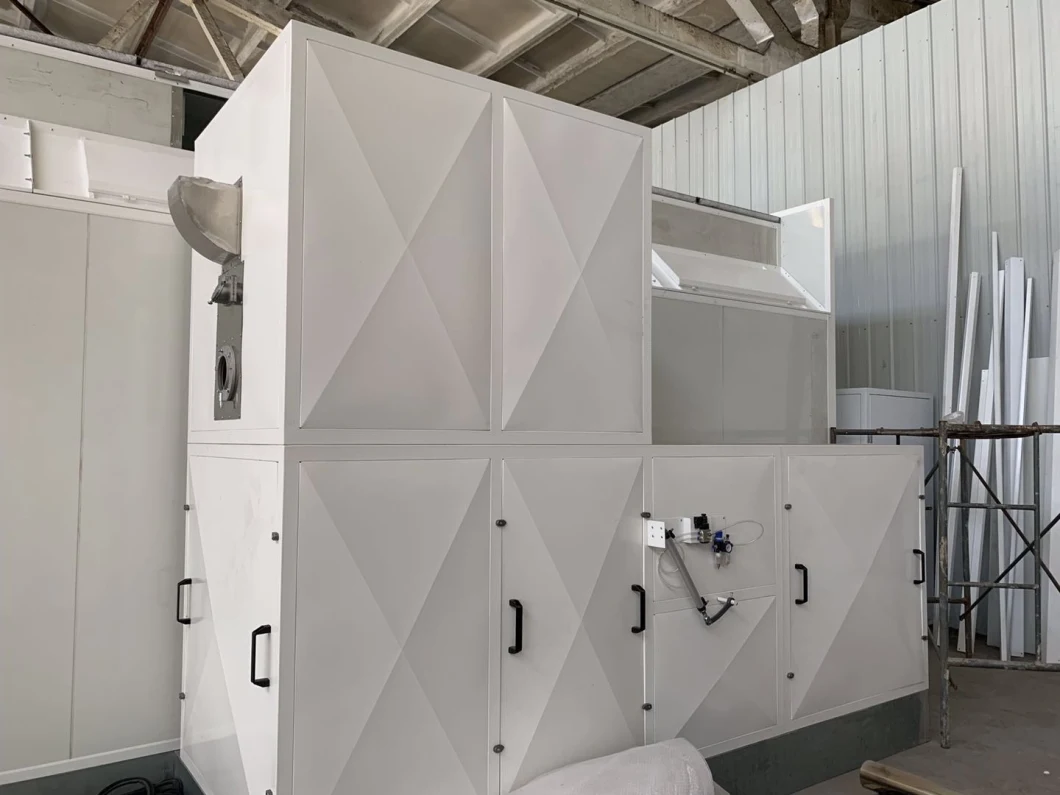 Installation: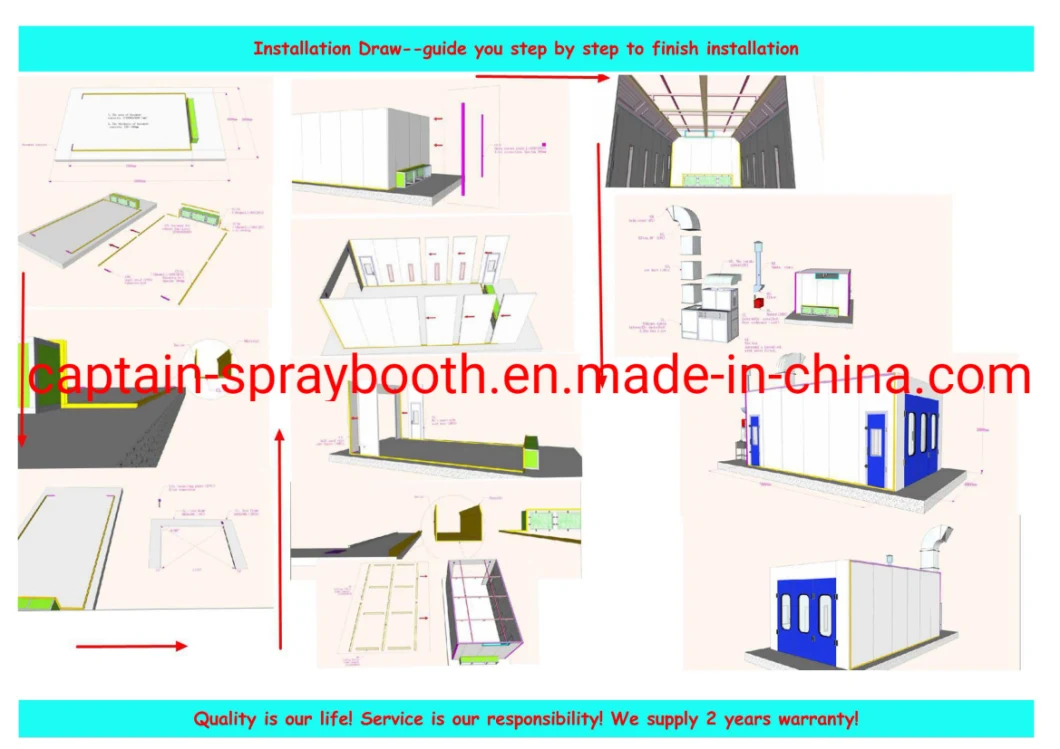 Our workshop: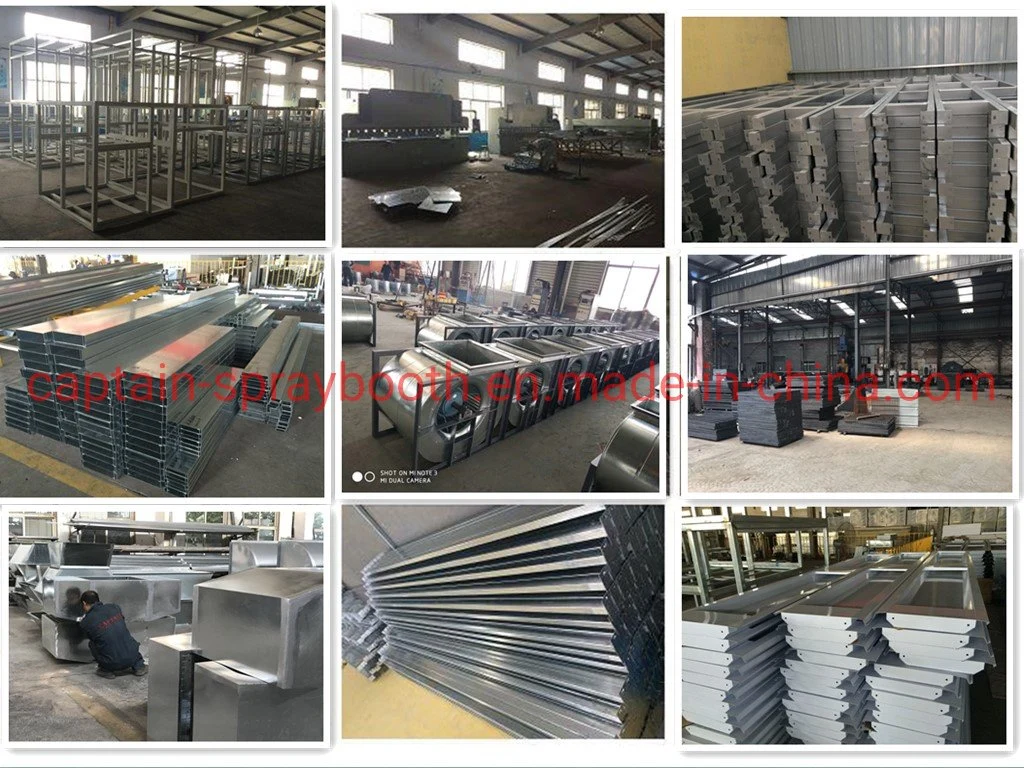 A. During painting, spray booth can offer a sealed environment with cleanness, safety and excellent lighting for the painting operation of all kind of components and different products

B. During baking, drying time, temperature and humidity in spray booth can be set according to different paint materials to achieve a perfect high-quality spraying and baking for your cars.

C. Spray booth makes spraying and baking operation with no limits of all kinds of whether, thus ensuring physical fitness of operators and absolute safety of equipments.




1. White, orange. Blue
2. For automobile
3. Complete steel assemble Basement and floor

Car painting, Automobile Baking, Portable Auto Spray Booths
1. Italian Riello RG5S diesel burner
2. SUS304 Stainless steel heat exchanger
3. Anti-flame and Heat-Insulation

Turbo Fan Electrical Heat Downdraft Auto Spray Booths For Automobile Painting, Maintenance
1) For car painting and baking
2) maintains a high level of safety and performance together with top quality construction and materials
3) Various systems of environmental protection are optional for customers
4) A wide range of colors available: White, red, marine blue, gray, orange
5) Trustworthy durability of each parts
6) Good after-sales service

Packaging & Delivery

Packaging Detail: Export professional packages. Our packages are professional. We use the iron bracket package and it can fix the products and prevent them from broken. Moreover, we will label every components and it is easy for the customers to distinguish
Delivery Detail: To effect shipment within 7 days after deposit